• Simulatorer, sv MSFS Modern Water Airports, Sweden

• in_Swedish
Sweden South: Stockholm-Hägernäs | Vängsö |
Sweden North: Älvdalen | Åviken,Höga kusten | Porjus-Suorva | Kiruna,Kurravaara | More |
Historic: see page • Part 1 Early Nordic Water Airports | • Addons |
Preview: Water Airports in Sweden - Modern, after WW2
- with Addon for MSFS
- to be published autumn 2023.
History:
In the 1920s water airports were used for air routes to Finland and Germany. After opening of Bromma airport in 1936, land planes were used.

Seaplanes continued to be used for rescue, fishing, and tourist flights in northern Sweden. Today replaced by helicopters.

A few aviation clubs have seaplanes and sea flight training.

Addon with water airports for MSFS.


Seaplanes in Sweden after WW2 - in common use
- Grumman G-44 Widgeon (1944-)
- Noorduyn Norseman (1944-)
- Piper Cub floats (1944- ?)
- Republic RC-3 Seabee (1946-)
- Cessna 172 floats (1960- ?)

Addon: Water Airports in Sweden In sim addon: • modern, • old.

Click for larger images!
Seabee, Grumman G44, Noorduyn Norseman

---
Preview
Hägernäs, Vängsö, Älvdalen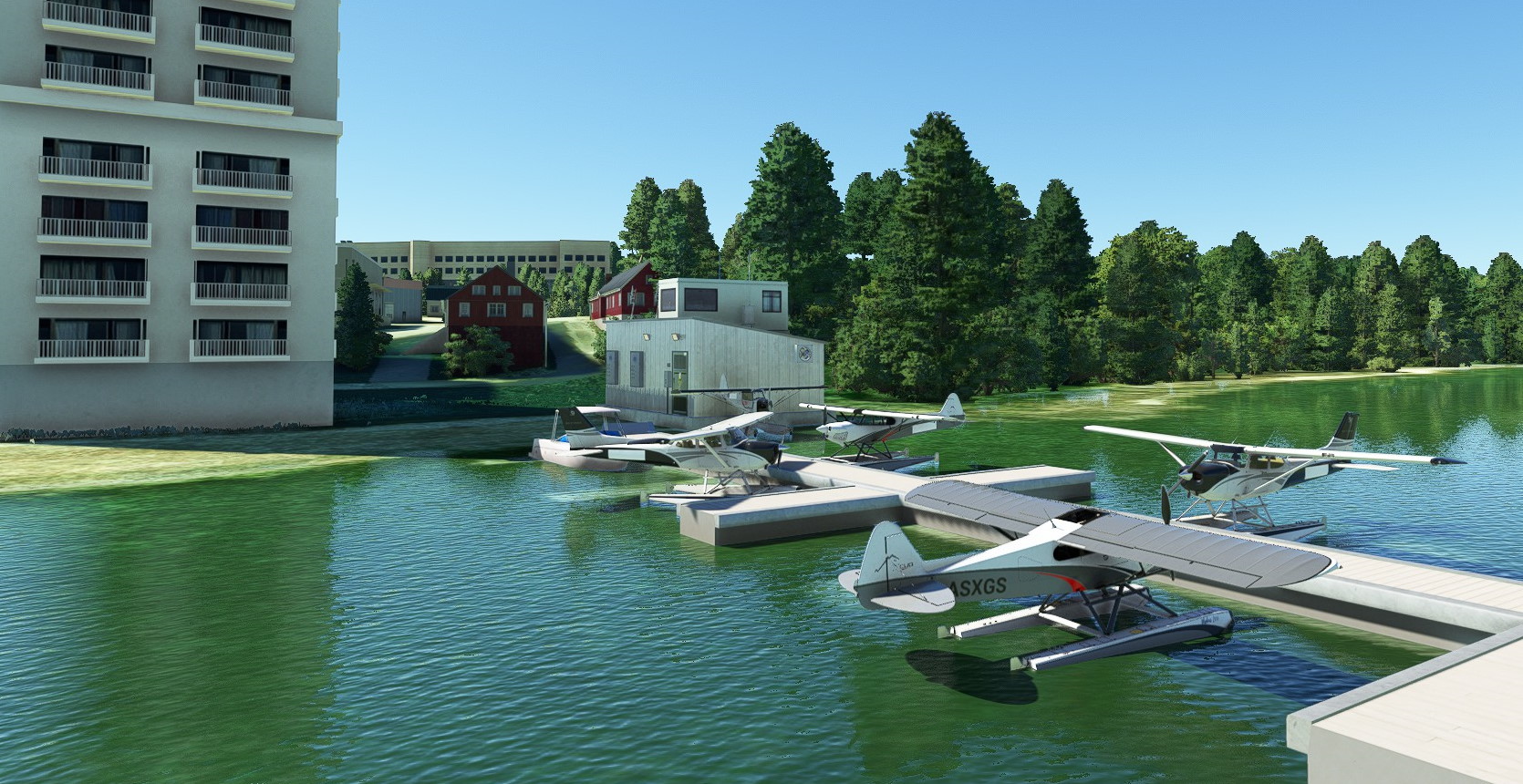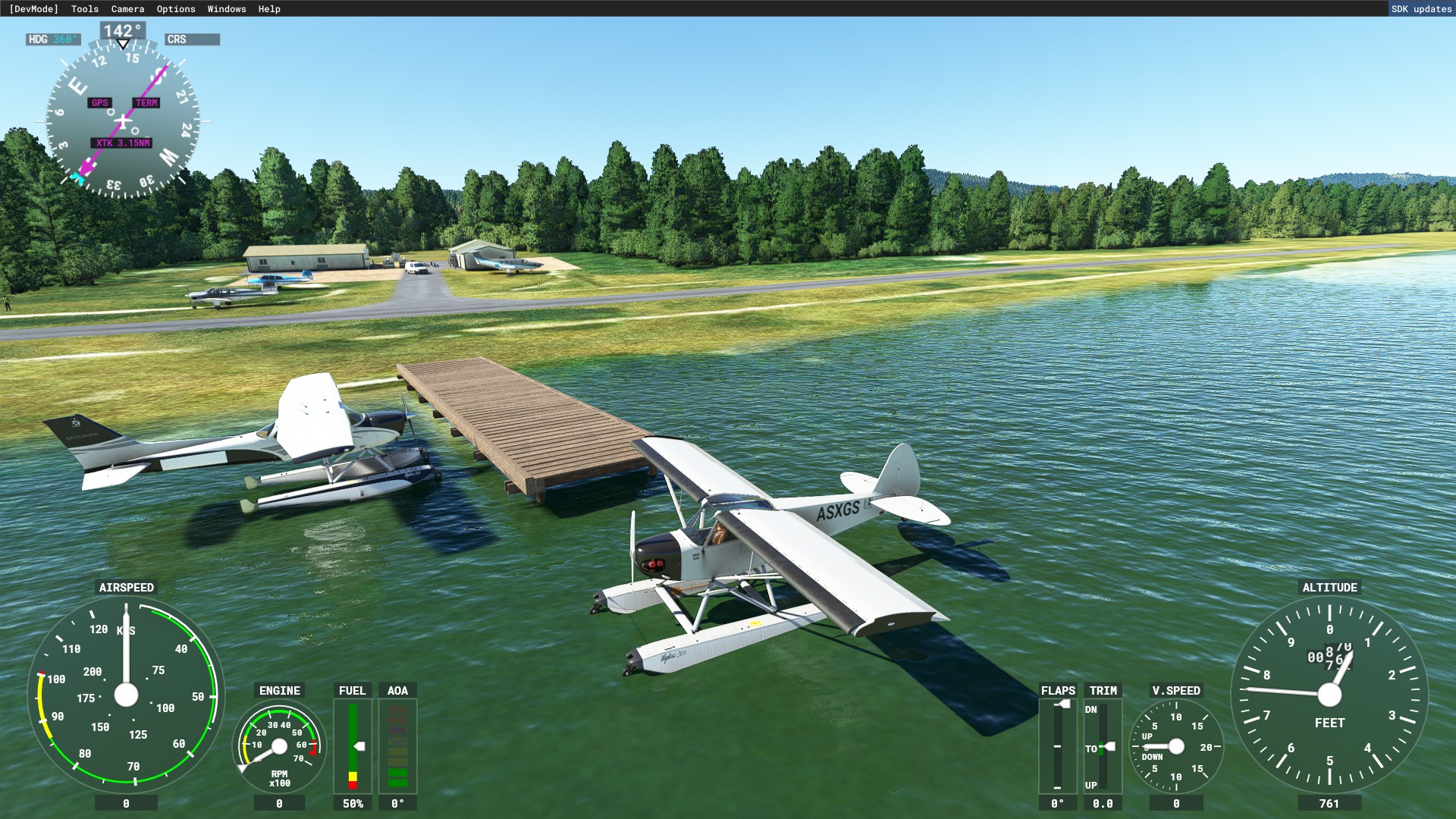 Åviken, Porjus, Kurravaara/Kiruna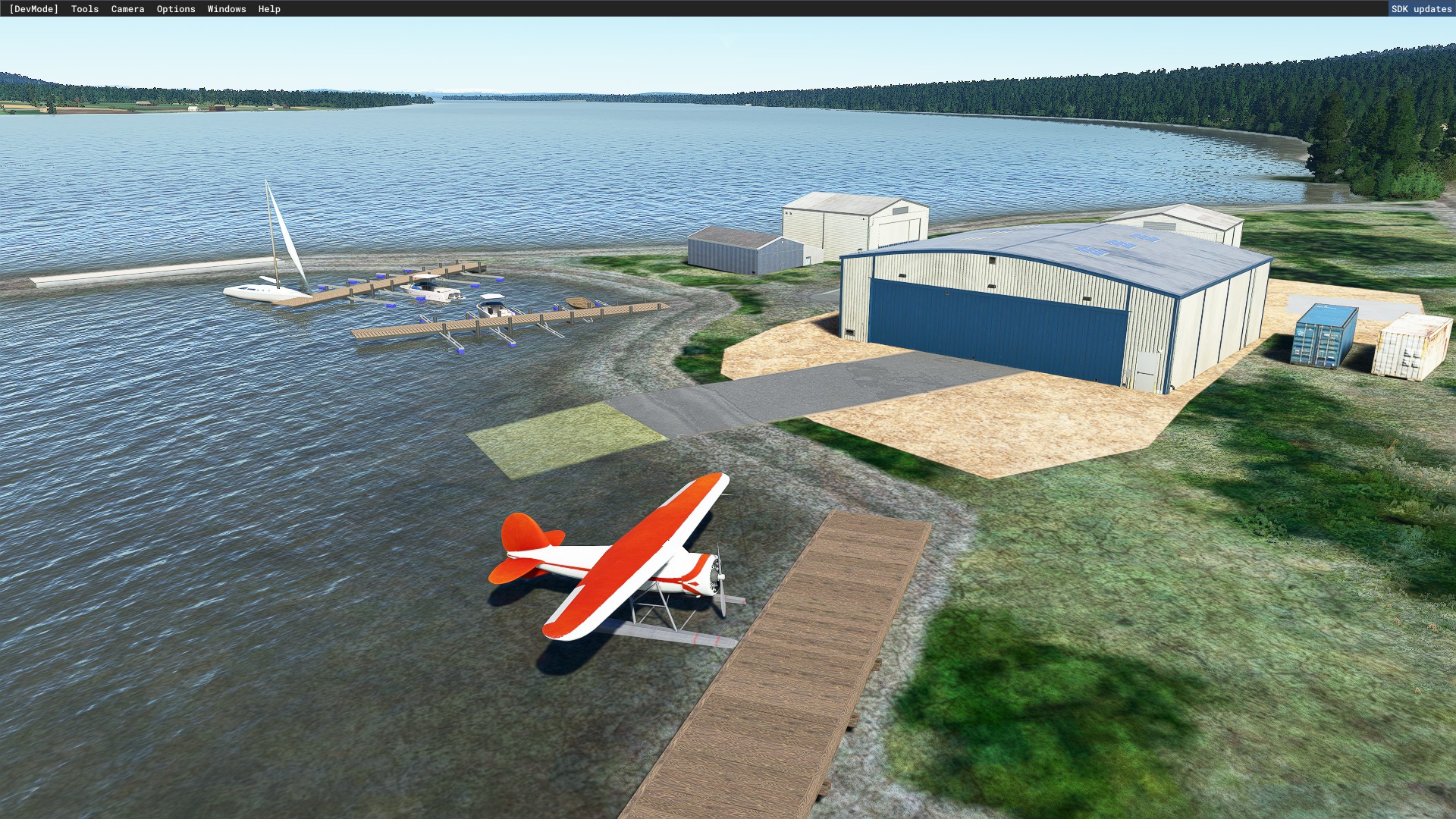 Possibly also: Göviken/Östersund, Molanda/Åre, Klimpfjäll/Vilhelmina.
---


Last updated June 13, 2023, Bo Justussson, Stockholm
Contact: justusXownit.nu - change X to @